by ShanghaiWOWeng
Of all the diet fads, the Ketogenic diet has undoubtedly gained considerable attention for guaranteeing weight-loss in light of the low-carb diet craze that has blown up in recent years.  But is it really all that is cracked up to be? We decided to see for ourselves and partnered up with the genius' behind WHEAT healthy eatery.
The Plan: Follow WHEAT's 30-day Keto Diet Plan
The Challenge: To stick to their 30 days in-house nutritional programme to enhance current exercise routine.

The Goal:
to be in control of weight
to gain energy and maintain daily focus
to burn fat to maximize daily workouts
The Nutritionist
This diet makes drastic changes to your lifestyle and body which can be risky! WHEAT offers consultations and recommendations from their personal nutritionist which just brings a strong sense of safety and assurance to anyone experiencing doubts towards the diet.
The diet focuses on: 10% carbs, 30% protein, 60% healthy fats
Carlos is a personal trainer and Advanced Nutrition Specialist hailing from Madrid, Spain, with over 8 years of experience focusing on his clients' nutrition.
Other benefits include:
1. Lose weight
2.Improve mental clarity and alertness (once in full ketosis stage)
3.Decrease hunger
4.Gain energy
5. Improves glucose. People following keto with type 2 diabetes found it can reduce the need for insulin
The Food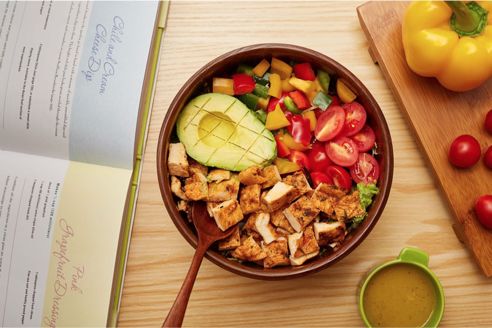 WHEAT put the same amount of energy and consideration into their food as they did into their platform. They are constantly looking to create and share new recipes that make healthy eating pleasurable and not something to dread. I was genuinely surprised each time I opened my meal container to see bright colors from the fresh vegetables and meats. If you're like me and have never really been able to commit to a diet, I certainly had my moments of just wanting to quit but the meals were creative enough for me to stick to it for an entire month.
The Results
While I set out to drop a quick 10 pounds, I quickly surpassed it. I was down 10 pounds within three weeks and hit 15 pounds as I wrapped up my diet. It's important to keep in mind that when you are on a low-carb diet of any type, you will lose several pounds in the first few days. That's because your body is dropping water weight.
While different versions of the diet exist, all ban carb-rich foods. Some of these foods may be obvious: starches like breads, cereals, pasta, rice, and cookies; potatoes, corn, and other starchy vegetables; and fruit juices. I was absolutely ecstatic to hear that a good keto snack is CHEESE.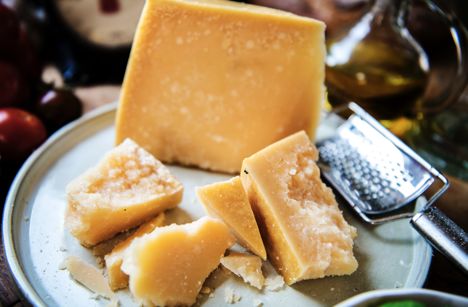 Nonetheless, one should expect with cutting out such a crucial food group several challenges in maintaining this intense diet. One specific hurdle to be wary of: the Keto flu which is essentially a combination of hunger, fatigue, low mood, irritability, constipation, headaches, and brain "fog" which can last anywhere from days to weeks.
I returned to normal eating over the weekend to celebrate my survival, I gained 4 pounds. Simply returning to eating carbs brought back the glorious water weight. Thankfully, Carlos can help you figure out the best way to wean off the diet for better results (be patient unlike me). Another fascinating result of the diet that I certainly feared would be an issue at the beginning was the rise in my energy levels. I had so much energy and I didn't experience the typical mid-afternoon energy slumps. Gym time was a bit of a challenge. Without carbs, your body has to burn fat for energy, and some days, that will leave you feeling drained of energy during a workout. That's OK. Stick with it, and try again tomorrow!
Address: 1990 Xinzha Lu, No. 5
WeChat: WheatCo
For nutrition information, you can email: hello@my-wheat.com and customer service will follow up
FOLLOW US | 关注我们 SCAN TO ORDER | 扫描到订购
Office Meetings & Social Events CATERING? 
需要办公会议或社交活动的餐饮服务?
WRITE US! 联系我们!